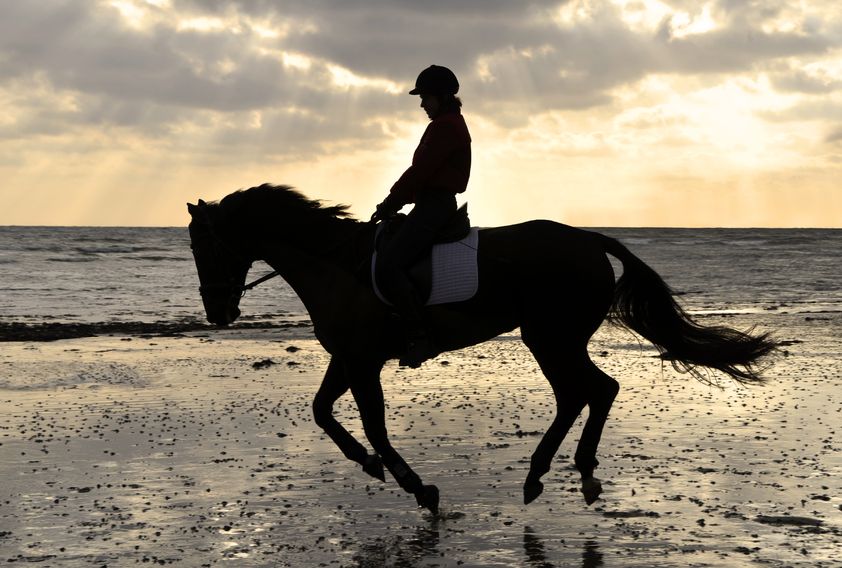 There is nothing quite like letting your horse go full gallop on the sand with the waves breaking alongside you. For the more adventurous, taking your pony for a good wade can be a very rewarding experience. The East coast has some fantastic spots to go for a beach ride.
Horse riding hours on beaches vary depend on local bye-laws and most beaches have some basic rules that are all basically just common sense and simple manners. The riding times are provided below and the main rules are summarised at the bottom of the page for your reference.
It is normally a good idea to check the weather and the tides, bring a spare change of clothes, a towel and water for your horse. If you need transport just contact us by phone or facebook and of course don't forget to have fun.
The British Horse Society has a handy little pamphlet on Beach Rides.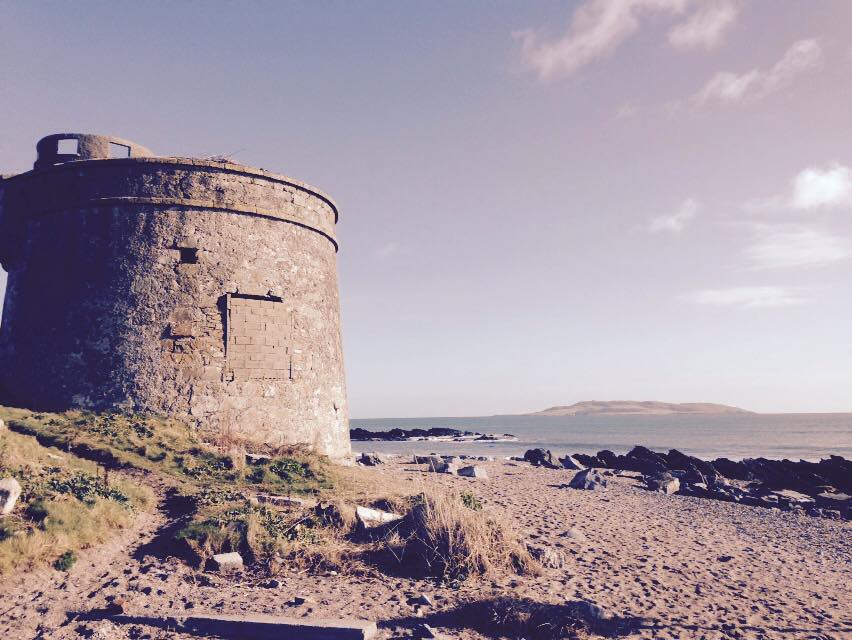 Donabate (Balcarrick Beach) [Tide Tables]

This is probably the best beach to go for a hack in North Dublin. It is 3.4km long, meaning that there is plenty of room to get away from dog walkers and go for a good long gallop. There is ample space to park a lorry or trailer near the entrance and it is only a few km from the village of Donabate. The Waterside House is right beside the beach ready to serve hot food and beverages.
During the summer (1st of June to 31st August), you are only allowed ride before the hours of 11.00am and after the hours of 8.00pm. For the rest of the year you can ride at any time except on Saturdays, Sundays and Public Holidays on which you can only ride between the hours of 11.00am and 8.00pm.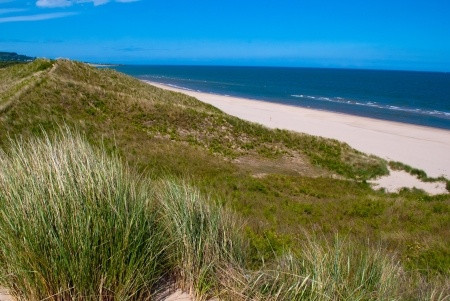 Brittas Bay [Tide Tables]

If beach hacks in Wicklow are more your scene then the long sandy beach of Brittas Bay will be your favourite. It is 4.5km long and wonderfully scenic. The fine white sand is lovely underfoot and hoof. It has blue flag status so if your horse gets a little to exuberant there is no need to worry about water quality.
Riding times: January, February, March, April, October, November, December are 9 p.m. To 10 a.m Saturday, Sundays and Public Holidays All other days – any time of the day.
May, June, July, August and September: 9.00p.m. to 10.a.m. (i.e. after 9 p.m. in the evening and before 10 a.m. in the morning)
No riding is allowed in the dunes and normal basic manners/common sense rules apply.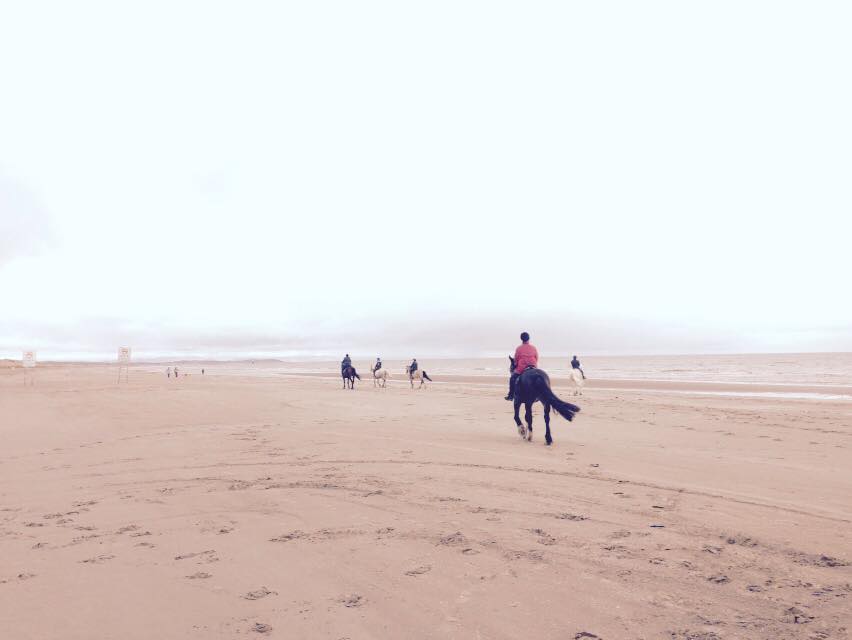 Bettystown [Tide Tables]
This is a gently sloping beach in East Meath. The gentle slope means that it is wide as well as long. It stretches from Laytown all the way to the mouth of the Boyne. You can park right on the beach and the shops and cafes of the villages are just beside the entrance. At 3km long there is plenty of room to let your horse go.
Horses are only permitted on the beach between the hours of 5pm and 11am.
Rules:

Persons in charge of a horse/pony on a beach/foreshore shall ensure the following :
It is under adequate control.
It is not causing annoyance to any person using the beach/foreshore or worrying, chasing, injuring or disturbing any animals, birds or other creatures on the beach.
Removal of its faeces and depositing it in a litter bin or other receptacle which may be designated for this purpose.
Horse-riding takes place below mean high water mark, except for the purposes of obtaining access to or egress from the beach/foreshore. Horses are prohibited in SAC (Special Areas of Conservation) and SPA's (Special Protected Areas) except where bridle paths are provided.
Horse Polo Practice is not permitted without the consent of the Council.

This information comes from:
The Fingal Co. Co. bye-law can be found here which apply to Blackrock (Balbriggan), Balbriggan, Barnageera, Skerries North, Skerries South, Loughshinny, Rush North, Rush South, Portrane, Tower Bay, Donabate, Malahide, Portmarnock, Sutton (Burrow Beach) And Howth (Claremont).
Wicklow County Council Beach Bye-Laws For The County Of Wicklow 2012 and applies to Brittas Bay North Beach, Brittas Bay South Beach and Greystones South Beach.
Bettystown info is from the Meath County Council Foreshore Bye-Laws 2010